By microlift |
21
September 2023 |
0
Comments
Simplify Your Warehouse Operations with T20i Smart Pallet Truck
As your business grows, so does the need for streamlined and efficient operations. Warehouse management plays a significant role in achieving efficiency, where tools such as electric pallet trucks can make a significant difference. The T20i smart pallet truck is a reliable, solution-driven innovation that simplifies the hauling of pallets, making it ideal for fast-paced and busy workplaces. In this blog post, we will take a deep dive into the features, functions, and benefits of the T20i Smart Pallet Truck.




1. Portable and Durable
The T20i Smart Pallet Truck is lightweight and compact, making it easy to navigate through narrow aisles and tight corners in your warehouse. The pallet truck electric is made of high-grade steel, ensuring durability and long-lasting performance. Its small size makes it ideal for businesses with limited space, and its ergonomic design ensures operator comfort while in use. Additionally, it comes with a portable li-ion battery, 48V16Ah with a 5A charger, allowing for uninterrupted warehouse operations.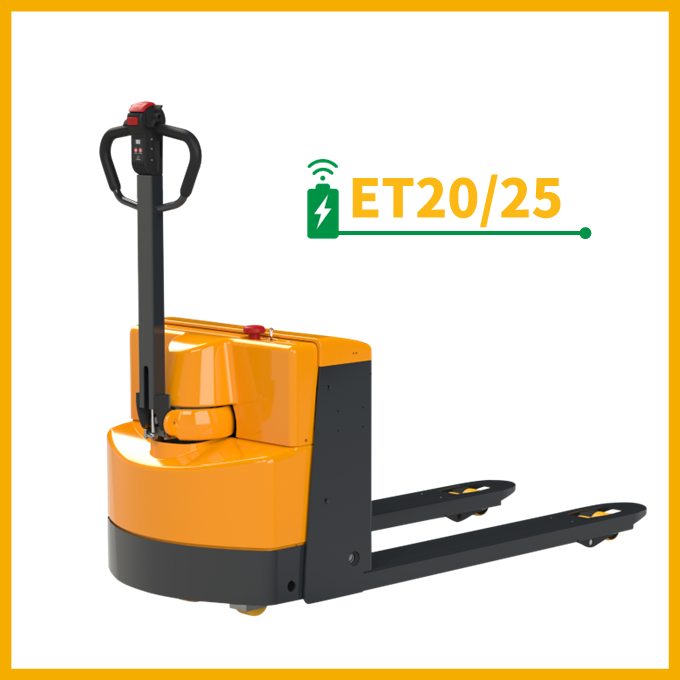 2. High-Performing
The T20i smart pallet truck boasts of a 750w AC Brushless Driving motor and a 650w lifting motor, offering superior power to haul pallets efficiently. Moreover, the electric pallet truck has a load capacity of up to 2000kg, making it ideal for heavy-duty operations. The pallet truck electric comes with smart features such as an intuitive display that offers real-time information on the battery level, speed, and error codes, ensuring optimum performance at all times.

3. Positioning Accuracy
The T20i Smart Pallet Truck is designed with fork positioners that accurately align the forks with a pallet, making it easy to load and unload. The forks have marks to help operators position pallets precisely, ensuring precision and avoiding damages. The pallet truck electric is ideal for businesses handling different pallet sizes, with easy adjustment of fork widths to match the sizes.

4. Safety Features
The T20i Smart Pallet Truck is designed with several safety features to keep operators and warehouse users safe. The electric pallet truck comes with a robust electric brake system and an anti-roll-back feature for steep inclines. Its reverse safety button and horn increase visibility and awareness in high-traffic zones. Moreover, it has an emergency stop button that immediately stops the truck in case of an emergency, ensuring operator safety.


Efficient warehouse operations are essential to any business, and the T20i smart pallet truck provides an excellent solution for businesses looking to streamline their hauling operations. Its durability, portability, and high-performance features, coupled with its accurate positioning and safety features, make it a reliable option for your business. Contact us today at Tel: 0086-571-28860630 or E-mail: [email protected], and let us help you simplify your warehouse operations.
Leave a Reply
Your email address will not be published.Required fields are marked. *